Campioni Grogol Prison Camp memoire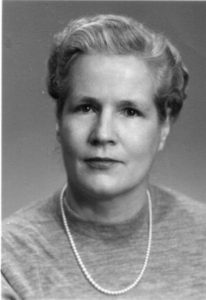 Campioni -Prison Camp leader
Elly Campioni's unpublished memoir provides an invaluable insight into the life and times of the infamous women's and children's concentration camps  in the Netherlands East Indies during the second world war.
Campioni's Key role
Elly Campioni became involved in a scheme for rendering monthly financial assistance to European women , suddenly  left destitute after the incarceration of their husbands. This communal assistance scheme came into being in Batavia ( today's Jakarta), on  Java immediately following the onset of the  Japanese occupation.  When wholesale incarceration of European women and children got underway in October 1942, Elly and most of the eight hundred aid recipients entered the Tjideng prison camp. With the help of the Eurasian and Chinese community who were left at liberty, and among them the Mayor of Batavia, the honourable Mr Bogaardt, the financial support system was kept in being, with the tacit compliance of Kondo, the Japanese , non-military administrator.
A number of months later the Japanese authorities decided that this group of women and children should be placed in a separate prison camp.  Grogol, a prewar lunatic asylum, then situated in an isolated location three km to the  west of Batavia , and surrounded by rice paddies,  was designated for this function.
Elly, then in her early thirties and a mother of three, assumed the challenge of ensuring the continued welfare of her companions, and to provide leadership in dealing with the Japanese army of occupation.
Elly's diplomatic but feisty dealings with Japanese military personnel , informed by her insight into the nature of human power structures and societal conflicts between imprisoned European women and Japanese men, soon earned her the grudging respect from both her imprisoned compatriots as well as from the Japanese military staff she dealt with, including the notorious Captain Sonei Kenichi. As the military situation faced by the Japanese Imperial army deteriorated, the Grogol experiment was terminated  towards the end of 1944.  The Grogol internees were once more sent back to Tjideng, bringing to an end  Elly's formal duties
Her unpublished Memoir,  written in 1974, twenty years after the conclusion of the Pacific War, contains a brilliant account of the trials and tribulations she had to endure as a camp leader, peppered with flashes of humor. As well she provides perceptive character sketches of the Japanese officials she dealt with including  Kondo and Sonei, who after the war was condemned as a war criminal.
Other Camps
Campioni's memoir opens with the news of the German invasion of the Netherlands reaching the oil field of Sumatra where she was living at the time. The memoir thus gives a glimpse of life in those  camps  that in December  1941 became  one of the strategic targets for Japanese capture.
Although Elly Campioni's memoir focuses  on her incarceration in Grogol, she also makes insightful observations about conditions in the other camps: Tjideng, Tangerang  and ADEK, all located in the vicinity of Jakarta.
Postwar 
The  memoir provides an interesting depiction of the chaos in post war Jakarta, and the  journey to the Netherlands as refugees crammed on the ocean liner "Weltevreden".  This voyage took her via the Suez canal and the stop over at Attaka for winter clothing, to deliver her and her children to the ruins of Rotterdam harbour in early 1946
Her account of these momentous years is filled with acute observations about human behaviour, is rich in detail about conditions in those camps and displays a personality filled with zest for life